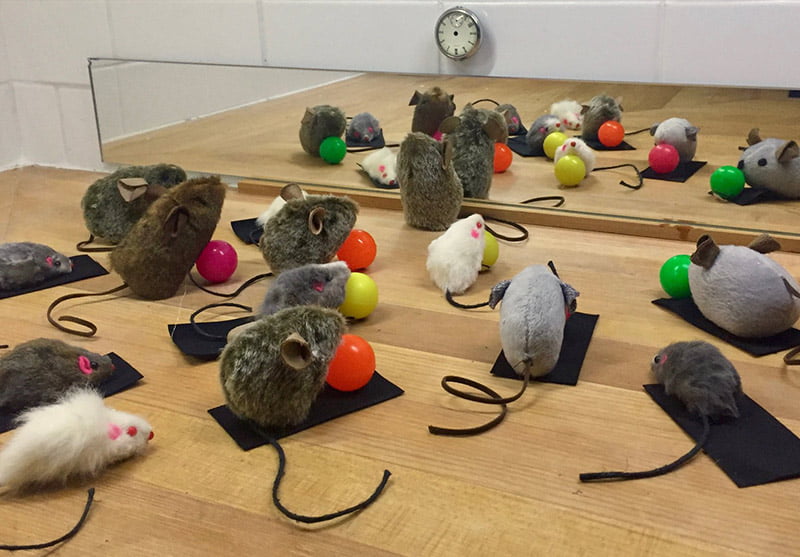 Going to the gym – pre-covid
Here is a Mr. Mouse memory from a year ago for you, Joseph Cull. Mr. Mouse is anxious to see you again.
Mr. Mouse enjoyed his fitness class at the Y with his favourite instructor, Joseph. Joseph's joi de vivre and sense of humour always seemed to make the time go faster.
Mr. Mouse .was surprisingly strong for a mouse of his age, but his joints were stiff and his balance was not what it used to be . He was not particularly fond of the large exercise balls . He had a hard time balancing on them while doing the required exercises and would often roll off and hit his head.
Although Joseph was an easy going fellow, he would not tolerate any socializing during his class. He often had to separate Mr. Mouse and his friend, Marge, because they had a tendency to chatter rather than concentrate on their diddly squats.
Joseph was impressed with how Mr. Mouse paid such close attention to his instruction, but in reality, Mr. Mouse was just watching the clock over Joseph's head, waiting for the class to end.