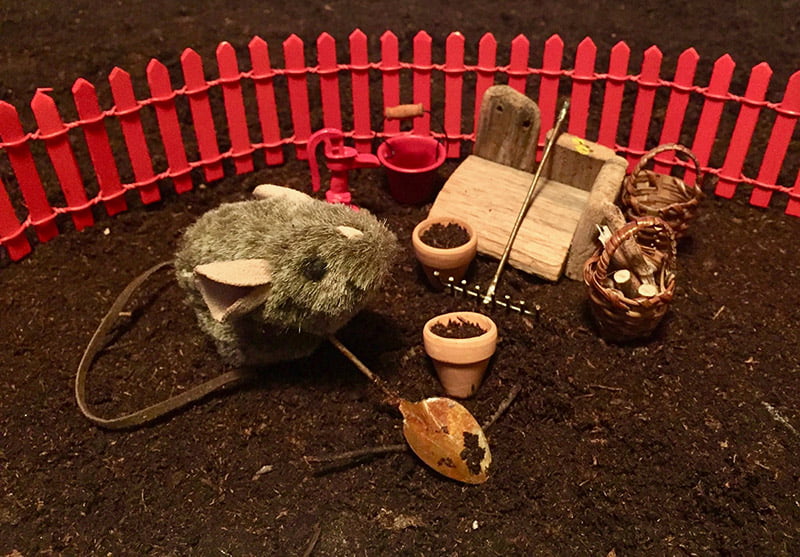 With spring finally here, Mr. Mouse was able to spend time
in his garden again, raking and clearing debris left over from the long winter.

It was not to soon to start some of the early crops like lettuce, kale, radishes, beans and brocolli. Inside his house, his windowsills were lined with tiny pots of sprouting seeds – basil, parsley, tomatoes, and peppers which he would later plant outside when he could be sure that the risk of frost had passed.

Mr. Mouse was happiest when working in his garden, listening to the birds, enjoying the sunshine and alone with his thoughts.

Today he was giving a great deal of thought to his idea of dating again. While pulling weeds and raking he composed a short profile about himself in his head:

"My name is Orville P. Mouse. I am a retired widower looking for that special someone to share my life with. My hobbies include gardening, carpentry, cooking, reading, playing Scrabble, cycling , going to garage sales and long, romantic, moonlit walks on the beach.. My favourite t.v. show is Antiques Roadshow. I am looking for a companion who enjoys similar activities. If you think you might be that special someone, please send me a message." Later that evening he registered his profile on plentyofmice.com and then he waited.