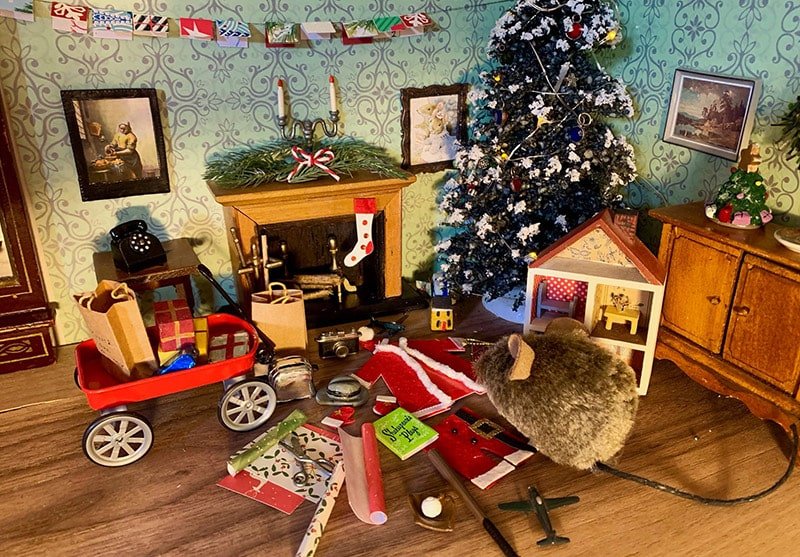 Twas The Night Before Christmas
T'was the night before Christmas and all through the house, not a creature was stirring, except for Mr. Mouse.
He was busy wrapping Christmas gifts for his friends and neighbours. A baseball bat for Ty who delivers his newspaper. A catcher's mitt and ball for Ty's sister, Klara. A new camera for his friend Erv. He had already sent a parcel off to his niece and nephew, Charlie and Loretta hoping it would arrive on time for Christmas.
There was a toaster for his elderly neighbour, Eddy. What Eddy really wanted was a new fridge but Mr. Mouse couldn't afford it on his meagre pension so he thought a toaster would be the next best thing.
He was still putting the finishing touches on the dollhouse he was building for the twins, Patty and Betty so he knew it was going to be a late night.
Once they were all wrapped, he would dress up in his Santa suit , fill his red wagon and by the light of the moon, and secretly deliver each gift to his friend's doorstep to be found on Christmas morning.